Tomb Raider The Prophecy
Walkthrough
Tomb Raider: The Prophecy - Overview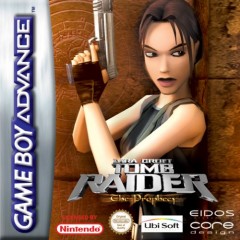 Release Date: 15 November 2002
Platforms: Game Boy Advance
Developer: Ubi Soft
Description:
Tomb Raider The Prophecy is the first Tomb Raider Game for the Game Boy Advance. There are two predecessors for the Game Boy Color, which can also be played on the Advance. But it should be noted that The Prophecy can not be played on Game Boy Color.
© www.tombraidergirl.com Personal use only, no reproduction. Last changes: 13 Apr 2018, 15:57
It's like going up a set of stairs, only far less boring.