Lara Croft: Relic Run
Walkthrough
Lara Croft: Relic Run - Overview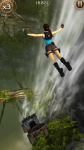 Cambodia
Lara Croft: Relic Run is a mobile game for Smart Phones and Tablets. It is a so called Adventure Runner, where Lara is constantly running, has to evade traps and collect items.
Story
Lara's fellow adventurer
Carter Bell
has gone missing while on expedition in a lost Jungle Temple in Cambodia. As Lara retraces his steps, to find out, what happened to him, she finds clues to relics hidden in the old ruins, the objects of his research which he left behind. After finding 15 of these relics, Lara realizes he has not been captured at all but is following evidence of strange mythical influences to some Desert Ruins of Babylonian making, which are hidden in the Sahara desert, and that he has left behind the other relics as pointers to his location.
X
Carter Bell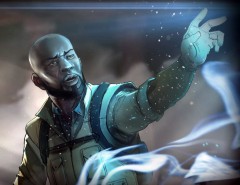 Carter Bell
Carter Bell is a rivalling archaeologist and treasure hunter, he makes his first appearance in "Lara Croft and the Temple of Osiris" where he and Lara are forced to work together to stop the evil Seth. Since then the two have a kind of friendship and when he's presumed missing in Cambodia, Lara sets off to find him.
Game Mechanics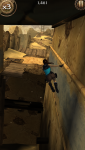 Sahara
As of October 2015 the game has changed quite a bit. Now, when starting the game you will find yourself on a map with numbered spots marking level locations. Each location (Cambodia - Jungle Temple, Saraha - Desert Ruins and Tibet - Mountain Pass) has now 40 levels corresponding to it. In each level you can either achieve three stars (for running a certain distance, for collecting a certain number of coins, for killing a certain number of enemies, for collecting a certain number of gems) or find the relic. Besides these levels you can now unlock endless modes for all three regions (in Mountain Pass this happens after beating 20 regular levels, it's likely it's the same for the other regions, but as I have passed this point already, I can not test it). This mode is the way the game was played before, in which, when Lara dies, a run ends and she has to start from the beginning.
Before a relic can be found, in one of the corresponding levels, Lara has to find a certain number of clues. The exact number is now (unlike before) shown on the start screen and in the upper left corner, while running. The number of relic needed has changed with the update, as has the effect of the clue booster. To learn more, I recommend you check on the progress in
WikiRaider
.
© www.tombraidergirl.com Personal use only, no reproduction. Last changes: 25 Oct 2019, 17:25
Isn't she beautiful? I'm falling in love all over again.